Royal Kidz is a pre and primary school franchise started in Chandan Nagar, Pune. They have branches in Wagholi, Kesnand Road, and Bakori Road. The brand has established a firm foothold in its industry. Their belief is that parent satisfaction is as important as their products and services.
Although being a prominent name in the preschool industry, the pandemic had a great effect on the business as no students were attending the classes. Our main objective was to work on lead generation by building their social media presence.
In our 3 month partnership, we were able to make the following changes:
We were able to generate leads of up to 500+
Gaining 90,000 impressions
An online PAN India presence of 390+ students
A reach of 50,000
We were also able to reduce the cost per lead from 350 rupees down to 40 rupees
Increased the ROI by 5x
We approached families and showcased the brand as affordable and reliable, enough for the parents to gain a sense of trust and comfort.
While managing their social media handles, we constantly tried to update the audience with new educational information.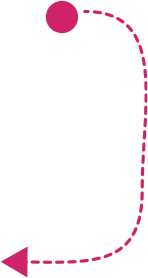 As the business was being managed during the pandemic, we also made sure to post positive content to engage and communicate with the audience.
Free parent workshops were also held to assure them about the school and its functioning.
Social Media Management
Lead Generation