Weblytiks is a professional Digital Marketing Agency, a start-up which is active & working since March 2018 to fulfil online marketing goals. We combine a data-driven approach with knowledge gained from years in digital marketing to deliver outstanding results to our clients. We are armed with energetic, creative, hyperactive and open minds to jump at the chance to execute the strategy and create an impact in growing your business. In this tech-savvy and digital world, we try to go above and beyond to connect customers with brands. We give organizations, people and associations a one-stop search for all their online marketing needs.
UNIQUE DESIGN
Weblytiks Marketing has a creative inclination to create original and quality designs for clients. Feel free to count on us when looking for Social Media Creatives, Web Designing, Branding, Content Writing & Consultancy!
ON TIME DELIVERABLE
We are quite serious about timely action. When we take a task, you can rest assured that it will be delivered on time.
EXPERIENCED TEAM
An experienced team, full of passion, full of passion, enables us to deliver the best quality services on time.
Right Time + Right People = Right Results.
QUALITY ASSURANCE
With utmost importance given to Quality in our service, we make no compromises on it. Before commencing any project and committing to them with high-quality service, prior confirmations are taken from clients.
QUICK SUPPORT
We understand the sense of urgency whenever a client needs our help. Our Project Representative on the floor will instantly be there for support whenever in need.
REASONABLE PRICING
We disclose all our payment options and T&C to our clients. All the pricing structures are in place and there for the clients to see. 100% transparency is maintained.
This venture presents itself as a full-service digital agency with capabilities across Web design, Web Development, Branding, Digital Marketing, Video Animation, Content Development, Blog Outreach, Online Marketing and Advertisements. One thing that sets Weblytiks apart is our flexible approach to marketing solutions. We understand that not every company has the same needs or goals, and we excel in developing customized solutions to fit your needs. Whether you need an end-to-end digital marketing package or just a few key services to support your internal team, we're able to meet your needs. We convert ideas to market them digitally. We understand the pain points of a start-up and provide special support from conceptualization of an idea, storytelling, brand identity, brand creation, marketing campaigns, online advertising, lead generation, and establishing a brand because we know the hurdles of start-ups as we craft super awesome strategies and work on the motto of achieving the unimaginable by our captivating content.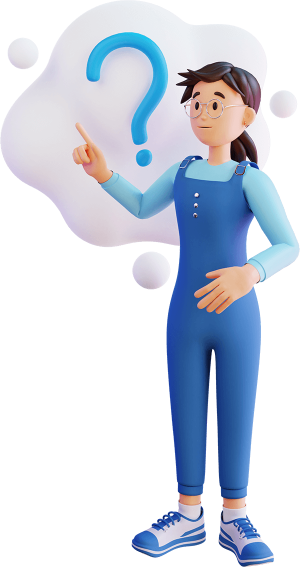 Mr. Kushal Khandelwal
Head of Digital
With 10 years of experience in managing and scaling digital aspects, Kushal's motto is to 'Shout Loud Digitally' and help startups and businesses achieve their Marketing goals. Kushal is an Engineer, Growth Marketer & Founder of Weblytiks Marketing. He is a Digital Marketing Consultant & PPC Expert with years of experience in Search Engine Marketing. In the past few years, he has worked as a Global Marketing Head, Marketing Manager with companies like GOMO Group (Sweden) and Wipro (Australia) and handles more than 300+ clients.
As the Performance Marketing Consultant, he has also handled 30+ brands & and businesses in the last 4 years. He can help businesses to grow from scratch: Design, Build, Manage, and optimize the entire Digital Strategy for their brand.